Shelby Oliver
Assistant Sheriff
Operations Division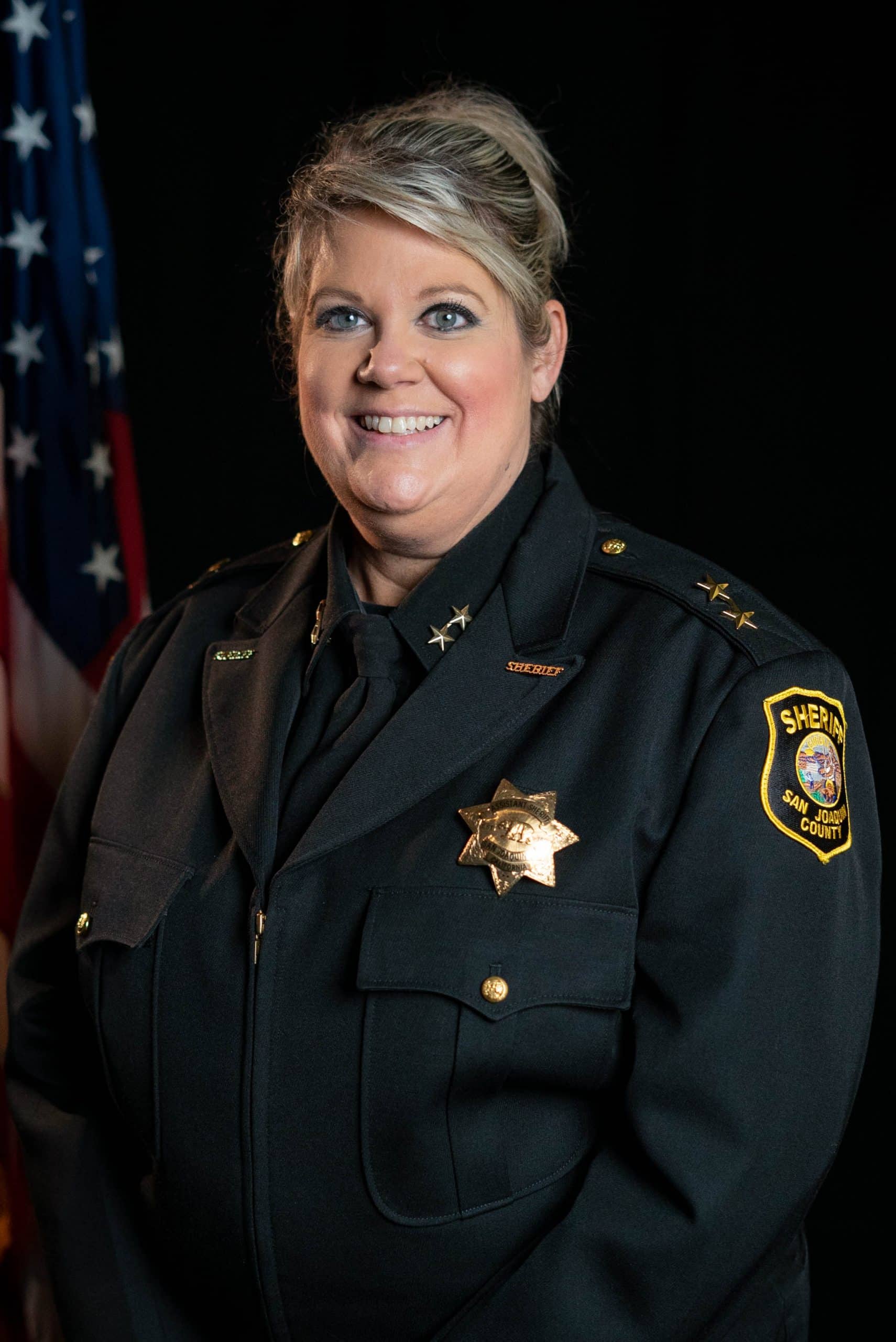 Shelby Oliver
Assistant Sheriff
Operations Division
Shelby Oliver is the Assistant Sheriff over Operations. Shelby started her career with the San Joaquin County Sheriff's Office in 1999, as an intern to complete her Certificate with the Department of Justice in Crime Analysis, after receiving her Bachelor of Science degree in Social Science from Stanislaus State University.
Shelby started working in the Records Division in March 2000, she then transferred to Training and Personnel before starting the Modesto Police Academy as a Deputy Sheriff Trainee in September 2001. After completion of the Academy, Shelby was assigned to Operations working assignments on Patrol, becoming a Field Training Officer in April 2005. While as a Field Training Officer, Shelby was selected to be a coordinator and instructor for the Department's Mini Academy. In July of 2006, Shelby was assigned to the Investigations Division assigned to the Ag Crimes Unit. She also became a member of the California Rural Crimes Prevention Task Force at that time, eventually becoming President of the Task Force in 2011.
In May 2012, Shelby was promoted to Sergeant and assigned to the Operations Division and Civil Division until her promotion to Lieutenant in 2017. As Lieutenant, Shelby was assigned to METRO, the Metropolitan Narcotics Task Force, until she was promoted to Assistant Sheriff in 2019.
Shelby was President of the Deputy Sheriff Sergeant's Association, and she served as Treasurer for PORAC Valley Chapter. Shelby also served as Secretary for the Deputy Sheriff's Association and served on their Board for several years.