Brian Barnes
Captain
Investigations Division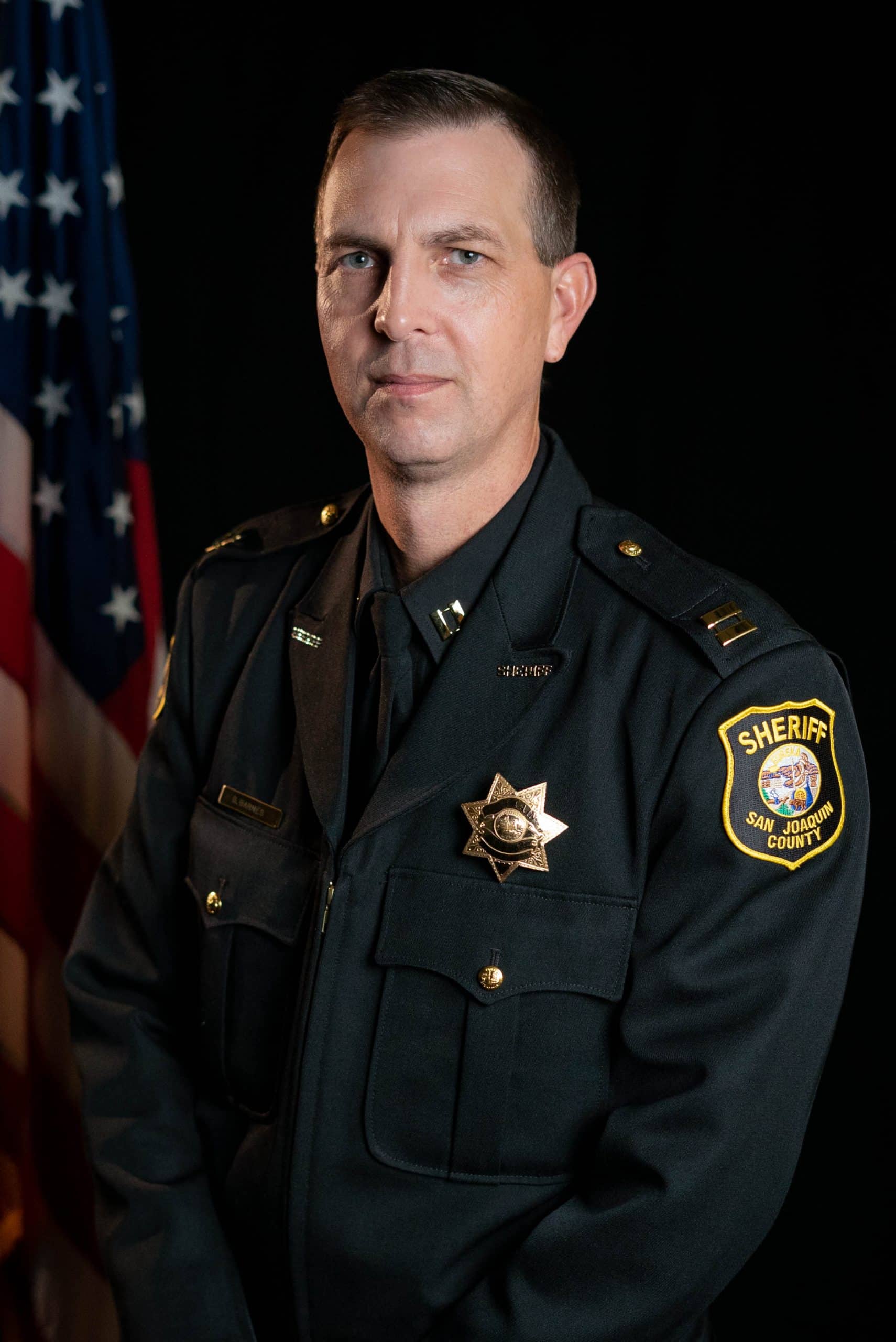 Brian Barnes
Captain
Courts/Civil Division
Captain Barnes started his career with the San Joaquin County Sheriff's Office in 2002. He graduated from California State University Stanislaus with a B.A. in Criminal Justice. He is also a graduate of POST Sherman Block Supervisory Leadership Institute. In addition, he has the POST Management Certificate and POST Supervisory Certificate.
Captain Barnes has held the following assignments: Patrol Deputy, Boating Safety Deputy, Gangs/Narcotics Detective, Homicide Detective, FBI Joint Terrorism Task Force Officer, Community Car Sergeant, Internal Affairs Sergeant, Cold Case Sergeant, Investigations Administrative Lieutenant, and Investigations Captain.
As Captain of the Courts/Civil Division, he currently oversees the Stockton, Manteca, and Lodi Courthouses as well as the Civil Division at the Sheriff's Office.