Chanda Bassett
Captain – Task Force Commander
SJC Metro Narcotics Task Force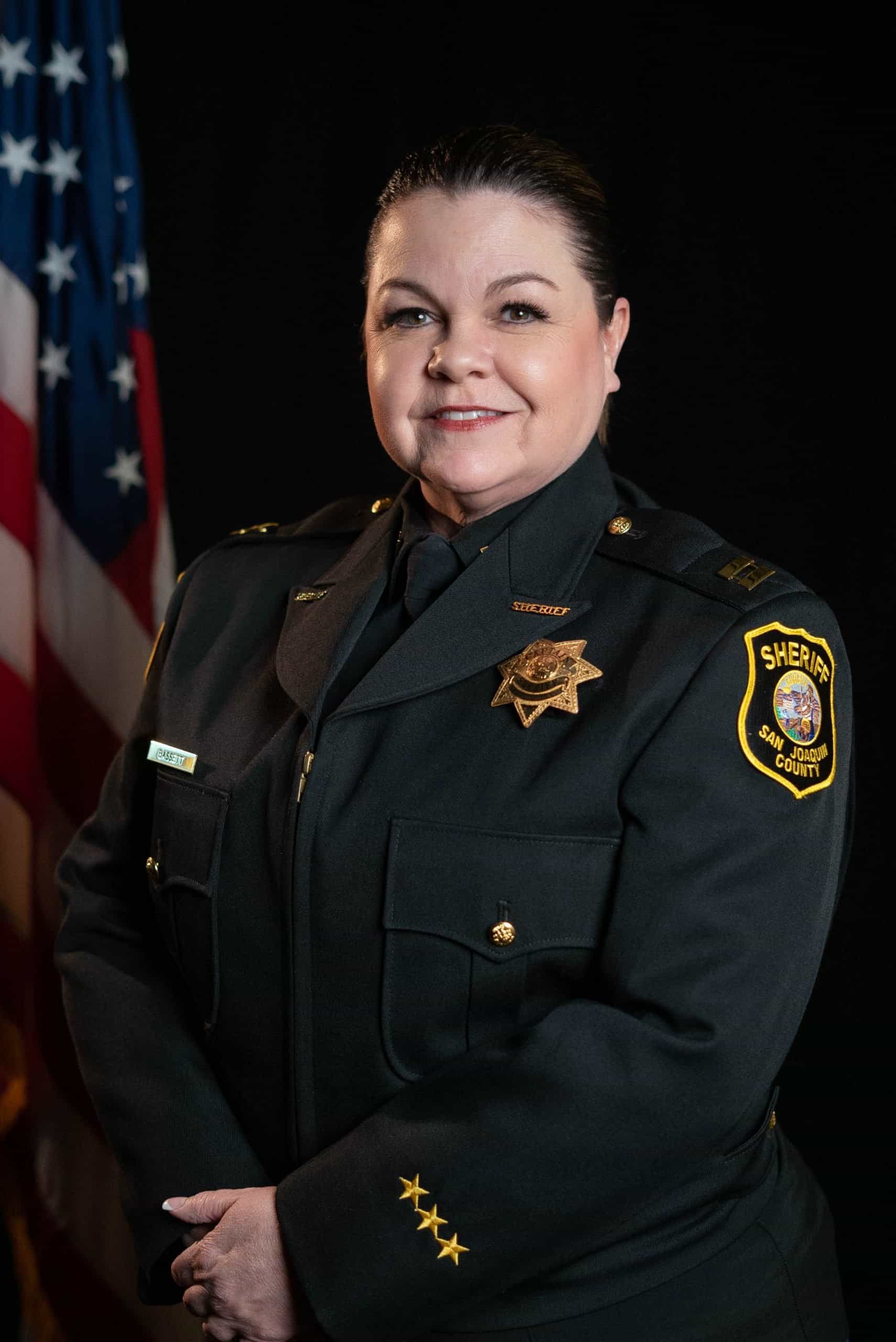 Chanda Bassett
Captain – Task Force Commander
SJC Metro Narcotics Task Force
Captain Bassett began her career with the San Joaquin County Sheriff's Office in 1998 when hired as an Office Assistant in the Records Division. She worked as an Evidence Technician prior to becoming a sworn Deputy Sheriff in 2002.
During her career, she has had the opportunity to work on a variety of assignments including Patrol Division, Investigations, Professional Standards, and Unified Court Services. Captain Bassett is currently assigned as the Task Force Commander of the San Joaquin County Metropolitan Narcotics Task Force.
Captain Bassett has a Bachelor's of Science degree in Criminal Justice Business Administration and Management. She has also completed the POST Executive Development Course and holds a POST Management Certificate.