Art Harty
Captain
Special Services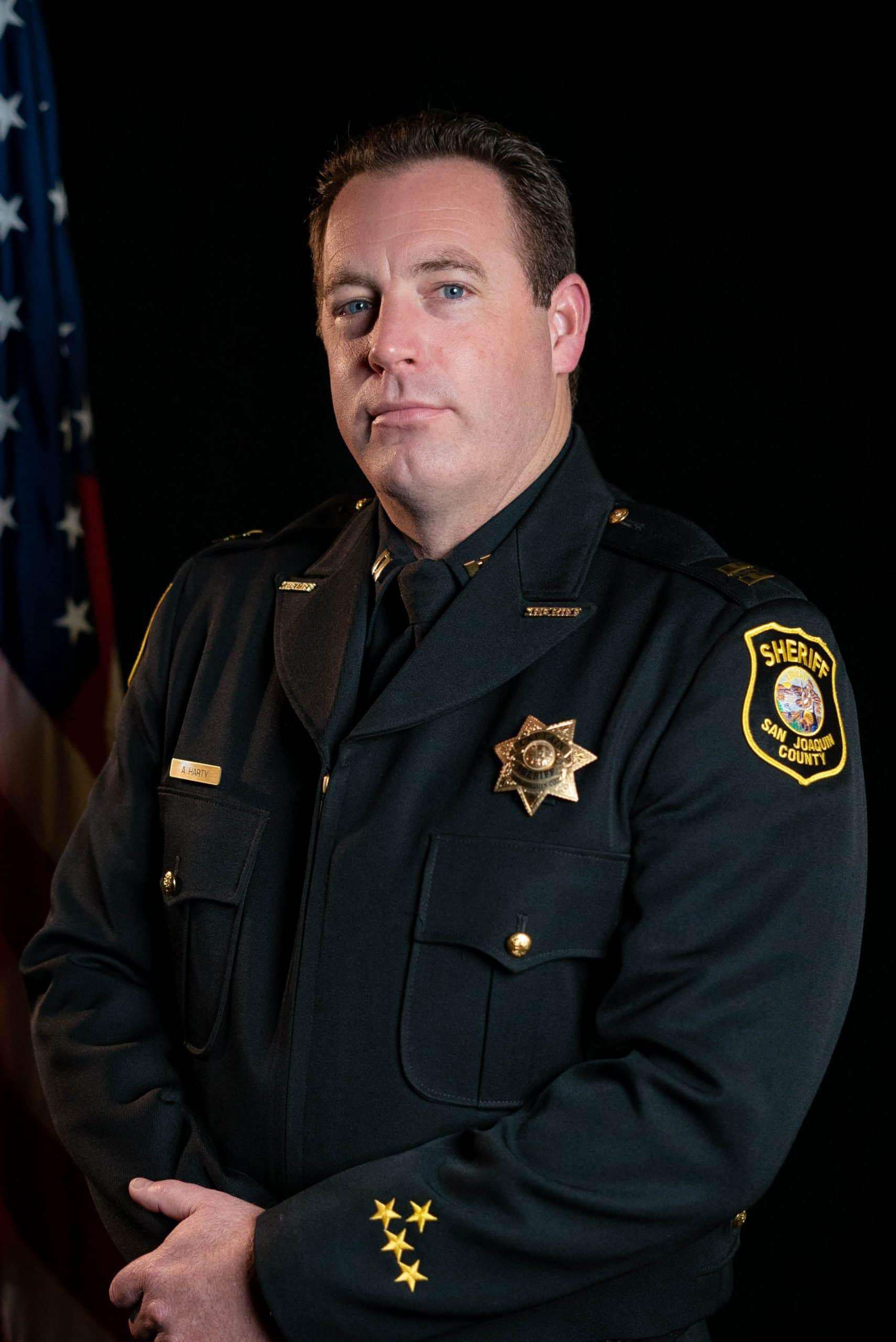 Art Harty
Captain
Special Services
Captain Harty began his law enforcement career in 2000 working as a Correctional Officer in the Custody Division of the San Joaquin County Sheriff's Office. Captain Harty's was sworn in as a Deputy Sheriff in 2003 and has since worked in the Patrol Division, Court Services Division, Investigations Division, and Professional Standards Division. Additionally, Captain Harty holds a Bachelor of Science in Criminal Justice Management.
Captain Harty has served the County's citizens by working as a Patrol Officer, Court Bailiff, Detective, and Internal Affairs Sergeant. He also worked as the Patrol Division Lieutenant as the District Commander overseeing the community car program, Mountain House Police Services, homeless outreach, special operations & events, the K-9 Unit, the marijuana and hemp ordinance, and the school resource program.
Prior to taking over as the SSD Captain, Captain Harty served as the Civil & Court Services Division Captain. Here he provided management support and worked closely with justice partners for the various court branches. The court system allows the citizens of San Joaquin County direct and face-to-face access to the County's justice system. In addition to the Court Services Division, the Civil Division is responsible for executing various non-criminal court orders such as evictions, restraining orders, and levies. As the SSD Captain, he accepts the mandate and challenge of finding solutions to quality of life issues by utilizing the newly formed division's skillsets and array of options.