James boles
Lieutenant
Patrol Division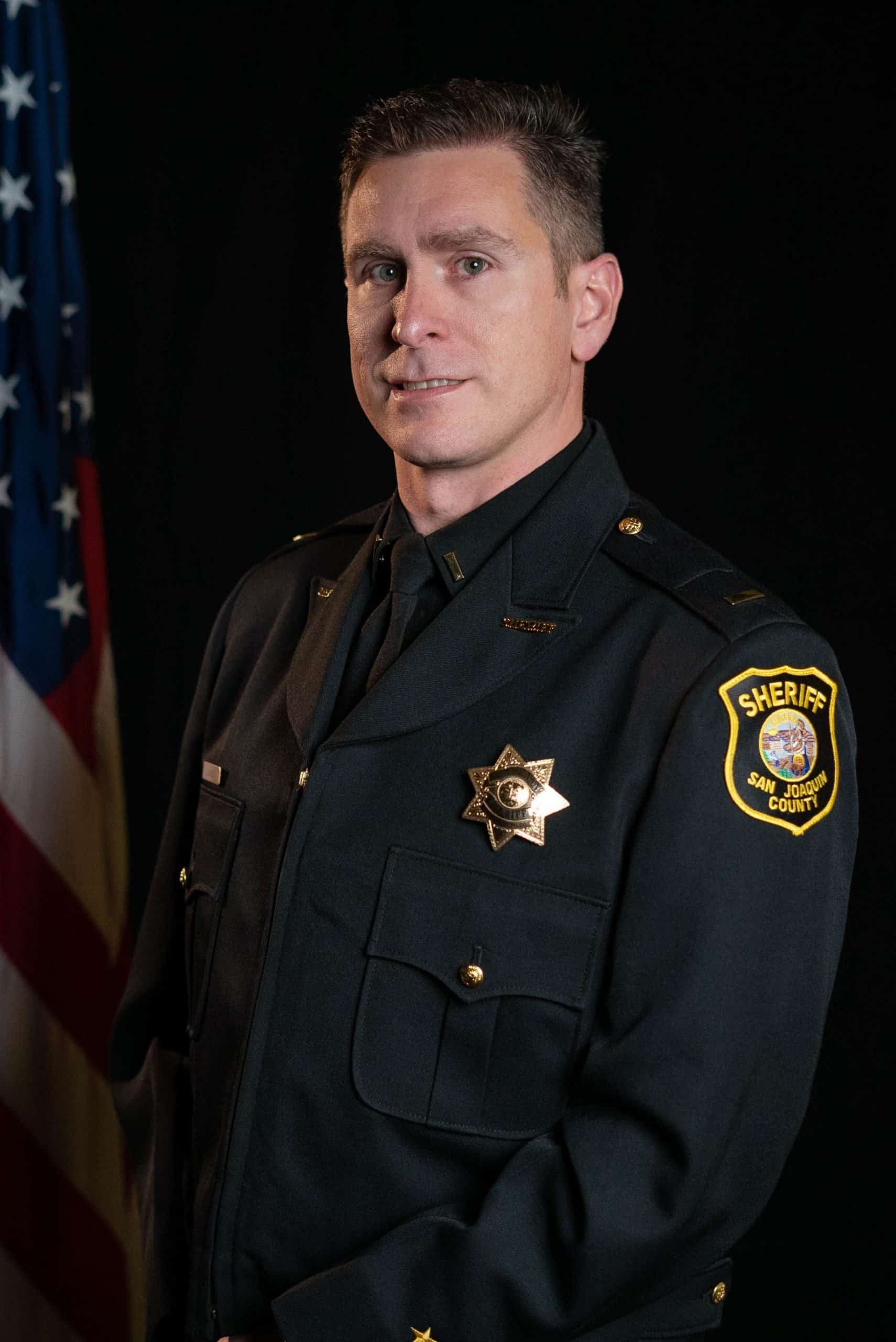 James boles
Lieutenant
Patrol Division
Lieutenant Boles graduated from the Tulare-Kings Police Academy in 2004 and began his law enforcement career with the San Joaquin County Sheriff's Office in September 2005. Lieutenant Boles worked primarily as a Patrol Deputy in the beats covering the southern parts of San Joaquin County, including unincorporated south Stockton, Manteca, Ripon, and Escalon.
In 2008, Lieutenant Boles was selected to become a Field Training Officer and helped to train the new Deputies starting their law enforcement careers on how to do the job safely and correctly.
In 2010, Lieutenant Boles was assigned as a Detective to the San Joaquin County Metropolitan Narcotics Task Force. Lieutenant Boles was a court-qualified expert on the illicit cultivation and sales of marijuana and other street narcotics such as methamphetamine, heroin, and cocaine. Lieutenant Boles was the coordinator for the CAMP (Campaign Against Marijuana Planting) program, a statewide coordinated effort to combat illicit marijuana cultivation. Finally, Lieutenant Boles was a Tactical Flight Officer (TFO) assisting in fixed-wing and helicopter platform air operations.
In 2016, Lieutenant Boles was promoted to Sergeant and served his first year as the graveyard patrol Sergeant, where he helped lead and mentor a team of Deputies. Lieutenant Boles was transferred to Investigations to supervise the CASA (Child Abuse Sexual Assault) Unit in 2017, where he helped lead a team of Deputies to investigate many crimes, such as crimes against children, the elderly, human trafficking, and missing persons.
In 2020, Lieutenant Boles was assigned to the Internal Affairs unit as an investigator, investigating complaints against the Sheriff's Office personnel. This position was highly critical as it helped maintain accountability within the Office but also helped stamp out baseless complaints against the Office.
In late 2020, Lieutenant Boles was promoted to the rank of Lieutenant. After serving a short time as a Patrol Watch Commander, Lieutenant Boles was tasked with helping start a new unit and division within the Sheriff's Office. The unit was the CRU (Community Revitalization Unit) within SSD (Special Services Division), which was tasked with handling complaints of the homeless, as well as commercial cannabis compliance, and other issues of blight that affect the daily life of all of San Joaquin County's citizens. After helping found the CRU, Lieutenant Boles served as the Administrative Lieutenant for SSD.
At the end of 2022, Lieutenant Boles was transferred to his current assignment, where he serves as the graveyard Watch Commander.
Lieutenant Boles received his Bachelor's Degree in Criminal Justice Management from Union Institute and University. Lieutenant Boles has previously served as the Treasurer for the Deputy Sergeants Association and currently serves as the Treasurer for the Law Enforcement Management Association. Lieutenant Boles previously served as a Commissioner with the Children Services Coordinating Commission in San Joaquin County. Lieutenant Boles is a graduate of the Sherman Block Supervisory Leadership Institute (SBSLI) class 447.